Our English school in Miami
Our English school in Miami occupies all of a large Art Deco building overlooking a sandy beach
Enjoy the private EF swimming pool and cafeteria on campus
We love to organize activities around Miami and trips to Key West and Orlando
South Beach's trendy shops and restaurants are within walking distance
The views of the ocean from our English school in Miami are stunning
English courses in Miami all include accommodation in our on-site student residence for maximum convenience, or in a local host family
Why take an English course in Miami with us?
Enroll in an English course in Miami with us and experience resort-style language learning. Our English school in Miami Beach features an on-site private swimming pool with sweeping views of the Atlantic Ocean. The sun shines bright in southern Florida, but our air-conditioned classrooms ensure a comfortable setting for your studies. If you're already studying in the US but aren't happy with your program, get in touch to find out about transferring to EF. It's not as complicated as you may think to extend or transfer your visa!
Just because you're learning English in a gorgeous setting doesn't mean you're not a serious student. Our English courses in Miami are all full-time programs with guaranteed results. You may pick an intensive English course for a short top-up to your English skills, a full-year advanced diploma in English for the tourism industry, or a range of other course types. Whatever pathway you choose, when English class lets out for the day, you'll have the enviable dilemma of choosing between tanning on the beach and going for a swim in the pool.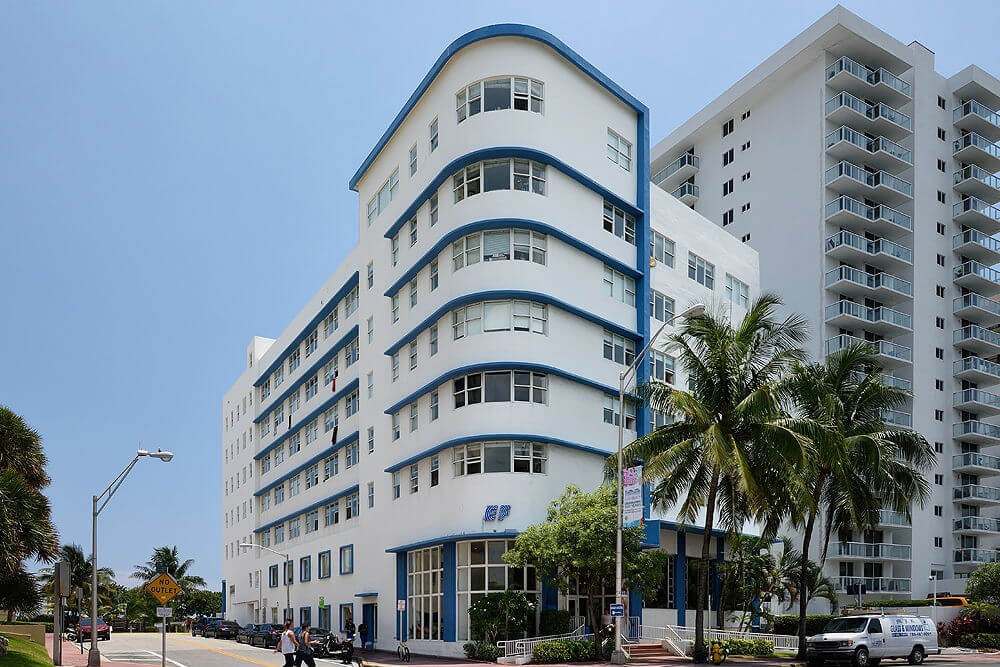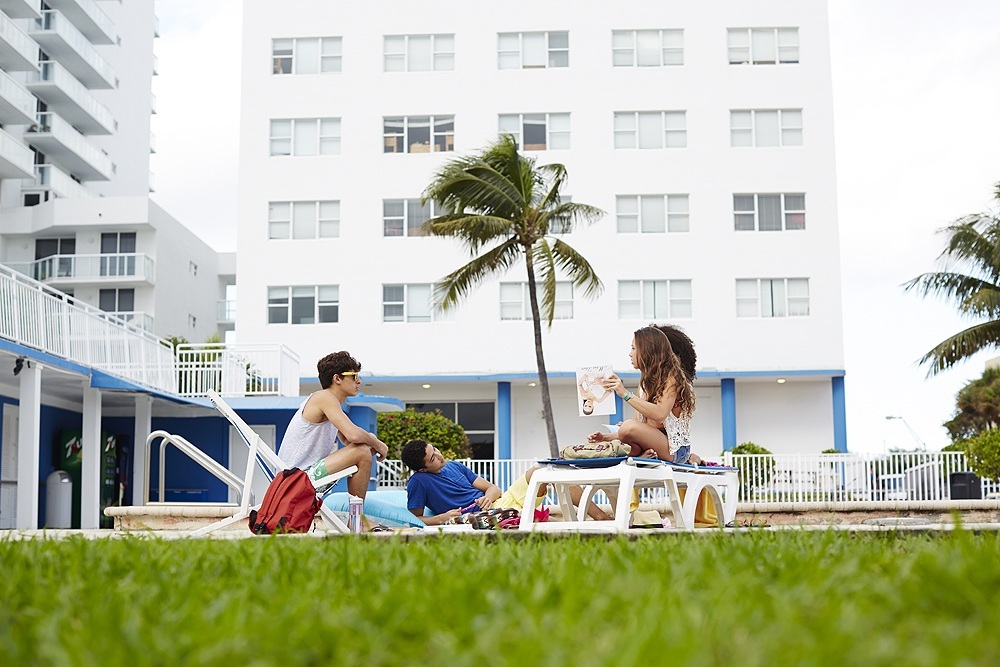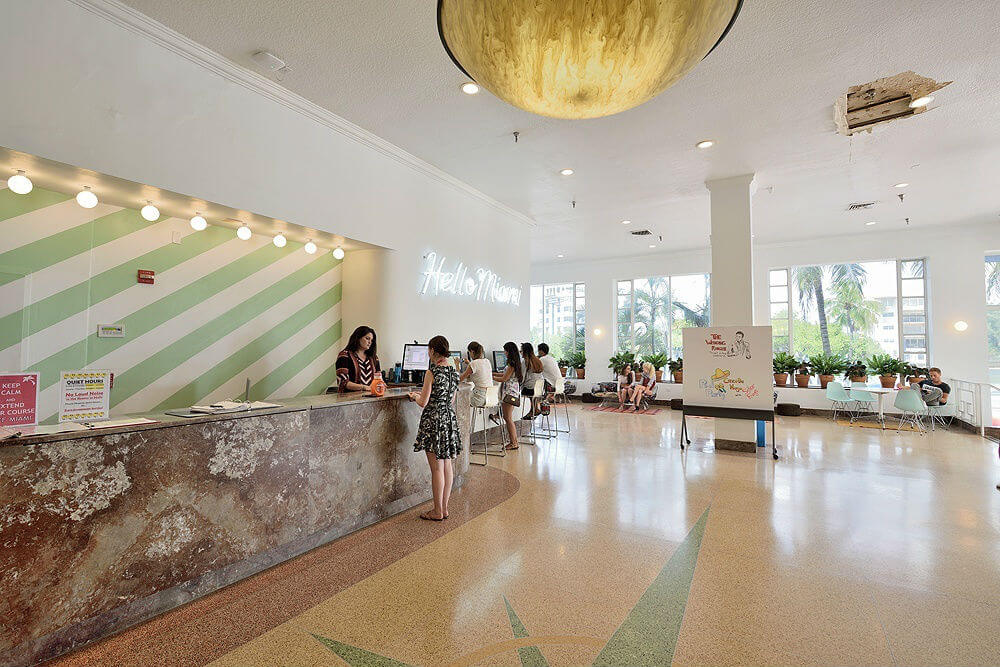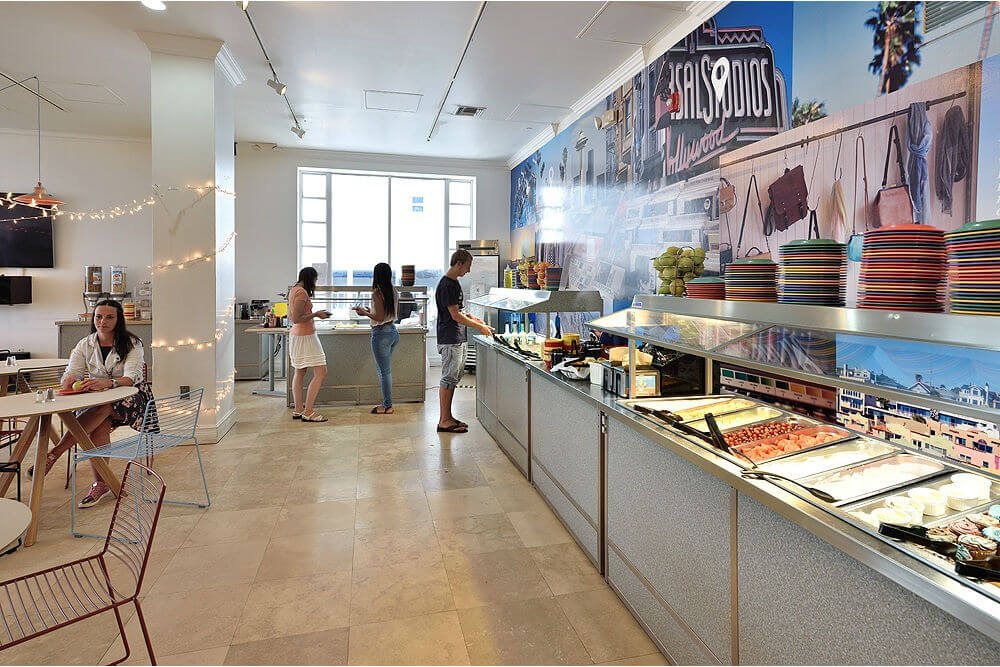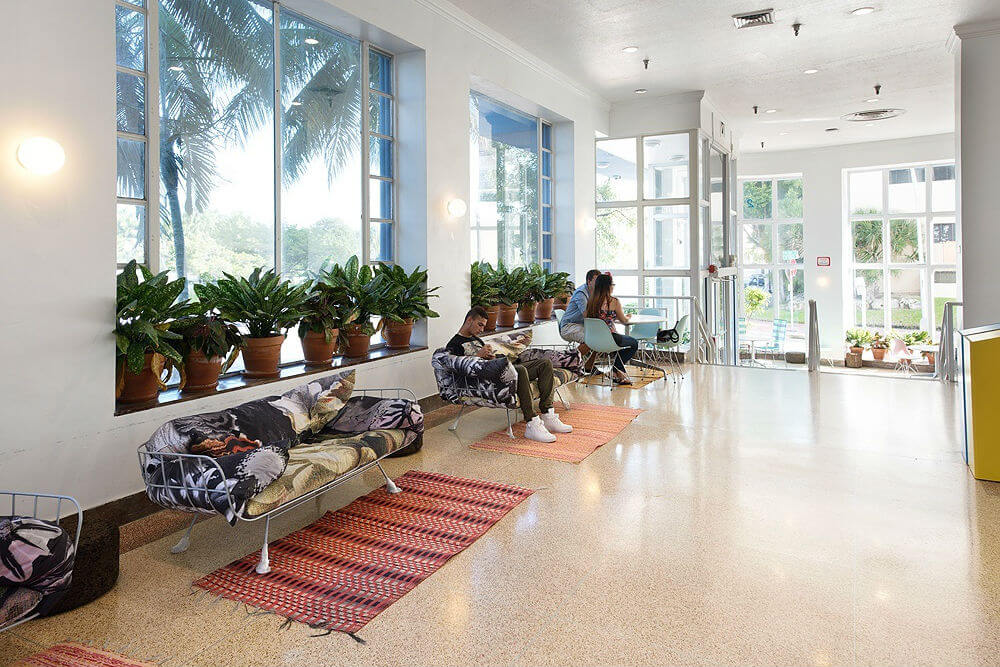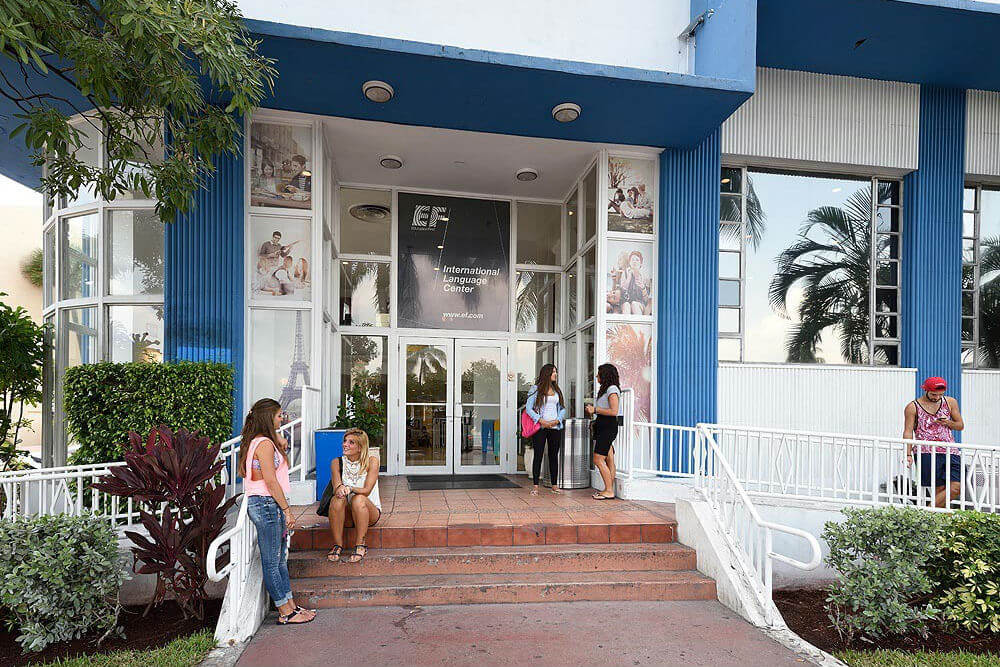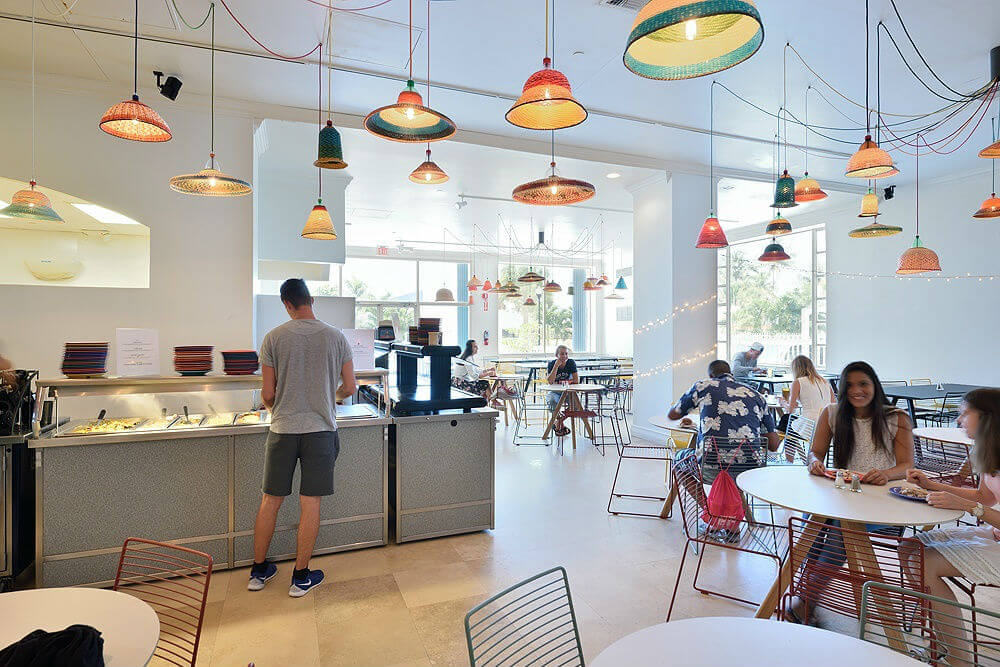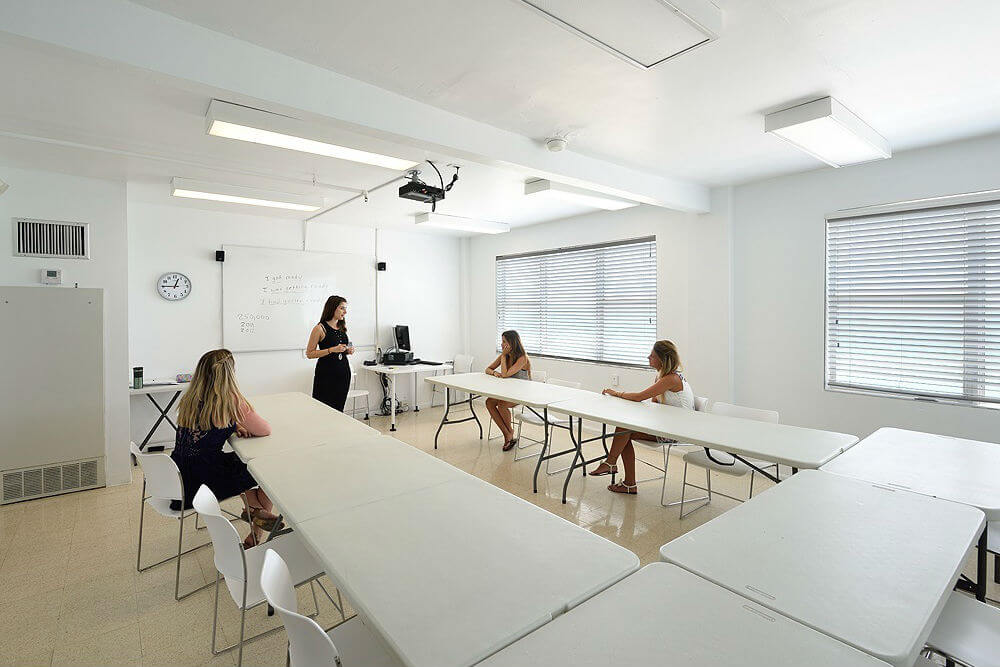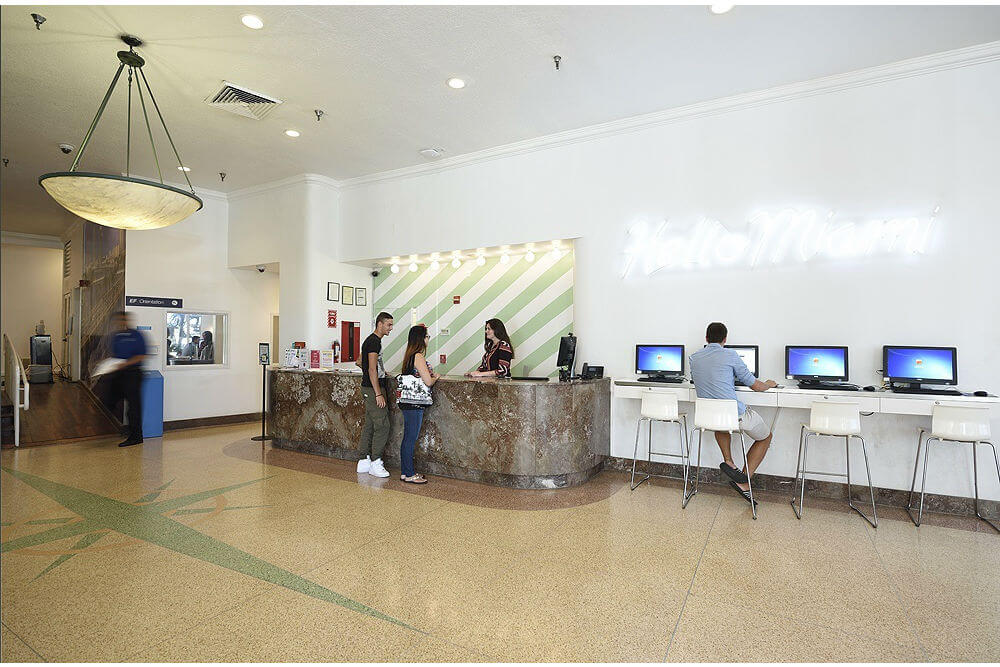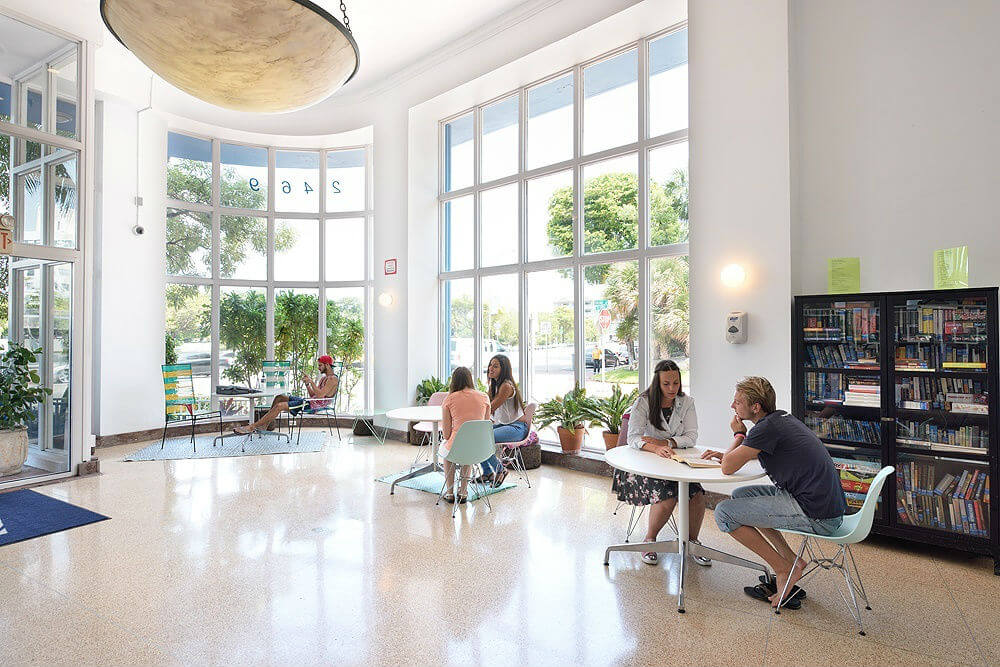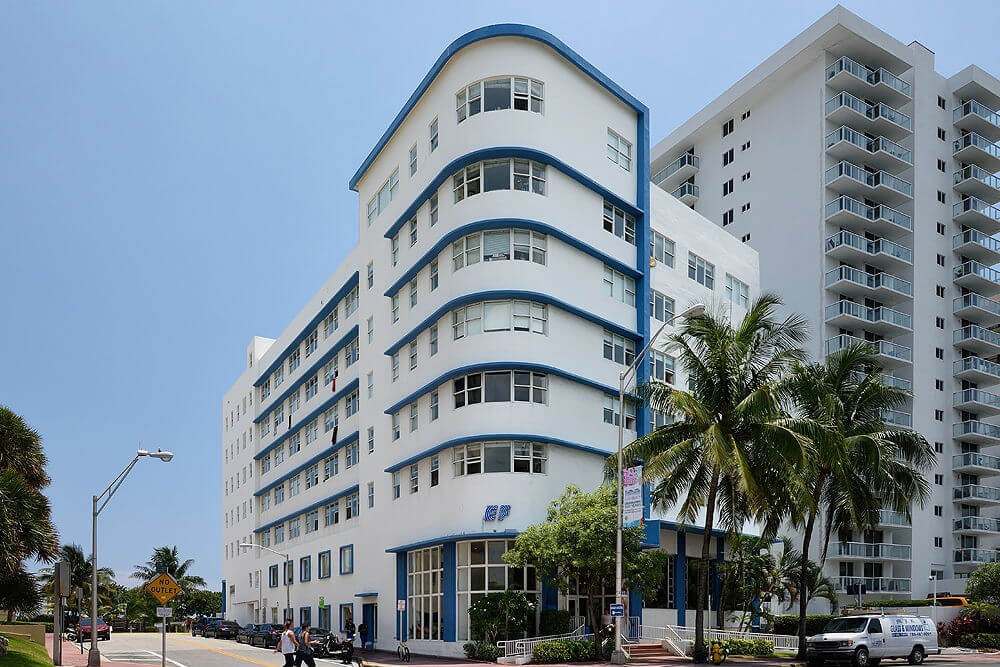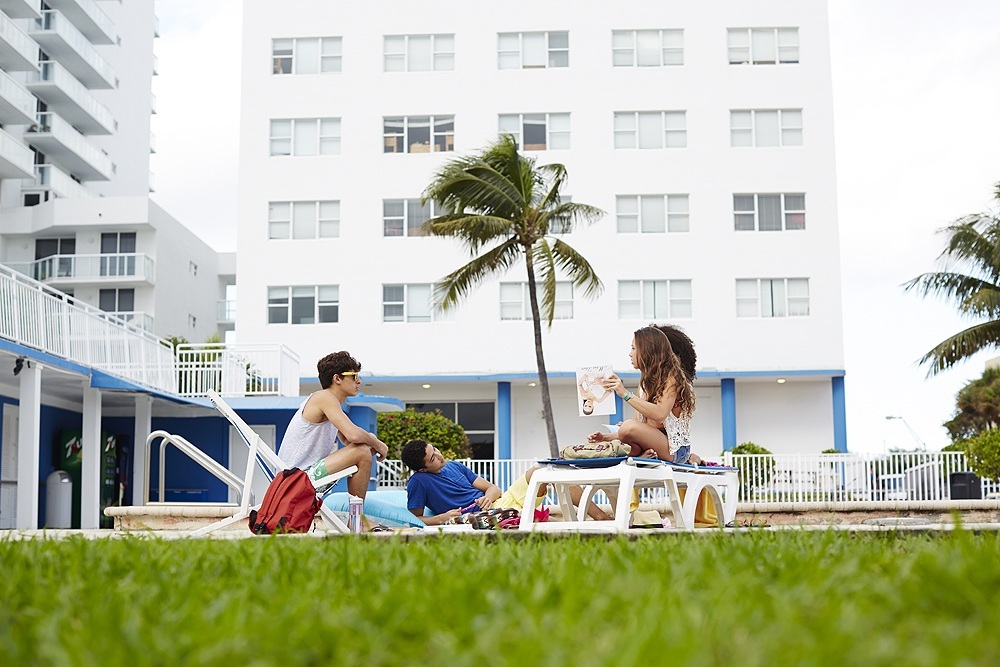 English course prices
Included in all English courses in Miami
20, 26 or 32 English lessons of 40 minutes per week with EF EF Method Learning System
Twin room in EF Homestay or triple/quad room in EF Campus
Breakfast and dinner Monday-Friday and all meals on weekends in EF Homestay or half board at EF Campus
Digital learning media and academic materials
EF SET Placement Test and progress tracker
EF Course Certificate and EF SET Certificate of Achievement
Access to My EF from enrollment
English post-course for up to 6 months in My EF
Free Wi-Fi Internet access at EF School
Additional features available
Flight arrangements
Arrival transfer service
Comprehensive travel & medical insurance coverage
Single in EF Homestay
Single or Multi rooms in Campus or Residence
Activities, sports and excursions at EF group rates
Prices include tuition and accomodation in homestay twin.
| Weeks | Basic | General | Intensive | Exam |
| --- | --- | --- | --- | --- |
| 2 wks | $1 630 | $1 730 | $1 930 | |
| 3 wks | $2 445 | $2 595 | $2 895 | |
| 4 wks | $3 260 | $3 460 | $3 860 | |
| 5 wks | $4 075 | $4 325 | $4 825 | |
| 6 wks | $4,890 | $5,190 | $5,790 | |
| 8 wks | $6,520 | $6,920 | $7,720 | |
| 10 wks | $7,980 | $8,480 | $9,460 | $9,560 |
| 12 wks | | $10,040 | $11,200 | $11,320 |
| 16 wks | | $13,160 | $14,680 | $14,840 |
| 20 wks | | $16,280 | $18,160 | $18,360 |
| + 1* wks | | $780 | $870 | $880 |
| Summer Supplement | | | | $55 |
| EF English for Business, per week | | | | $965 |
| EF Volunteer experience program | | | | $7,770 |
| EF Academic Year (9 months) | | | | $19,490 |