Our English school in New York
Our English school in New York is a 25-acre campus in Tarrytown, a safe, quiet suburb on the Hudson
You'll have exclusive access to the on-campus indoor swimming pool, library, fitness center, and dance studios
We organize regular visits to Manhattan's sights and trips to Niagara Falls
Our New York school offers one of the widest ranges of English courses and diploma-granting programs of any EF campus
The English school is a 5-minute walk to local shops, cafés and restaurants
All English courses in New York include on-site accommodation in the student dorms or with a local host family
New York City is just 45 minutes away by train
Why take an English course in New York with us?
Our English school in New York looks more like an American college than an English school (take the virtual tour or get in touch to schedule an in-person visit!) On its grassy 25 acres you'll find academic buildings, a huge cafeteria, a 6-lane swimming pool, a university library, student dorms, and a fully-equipped gym. You can choose from a vast array of English courses in New York with EF including intensive courses, diploma-granting professional programs, test preparation courses, and university pathway programs. We also organize short summer English courses for teens in New York.
If you are already studying in the United States and would like to extend your stay or transfer from your current program, get in touch to talk about the process. We have lots of experience helping students with their visa paperwork. Whichever English course you decide to join, we're sure you'll be pleased with our generous New York campus.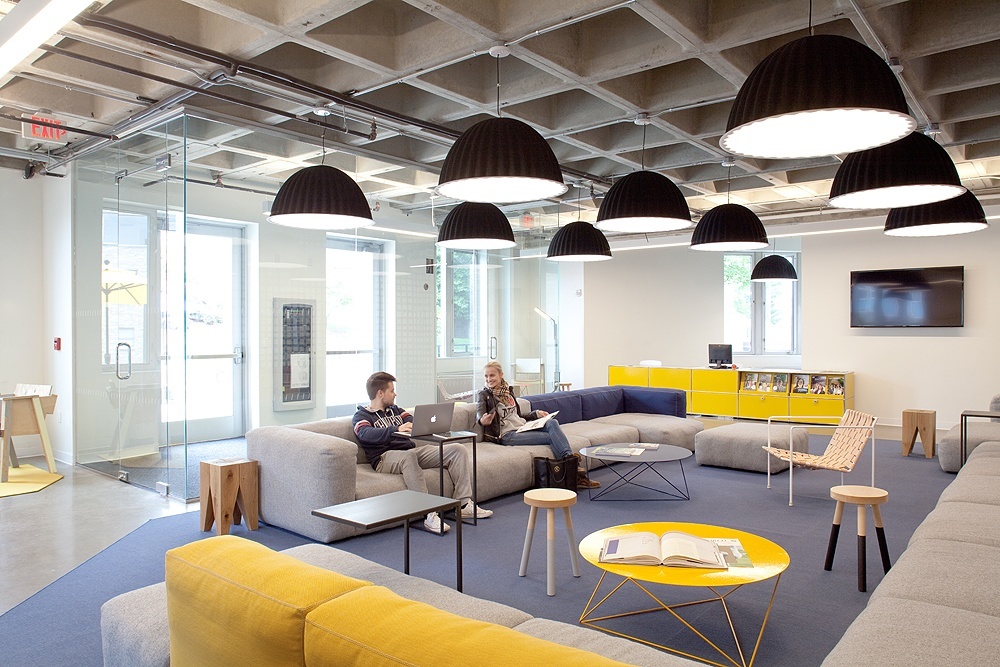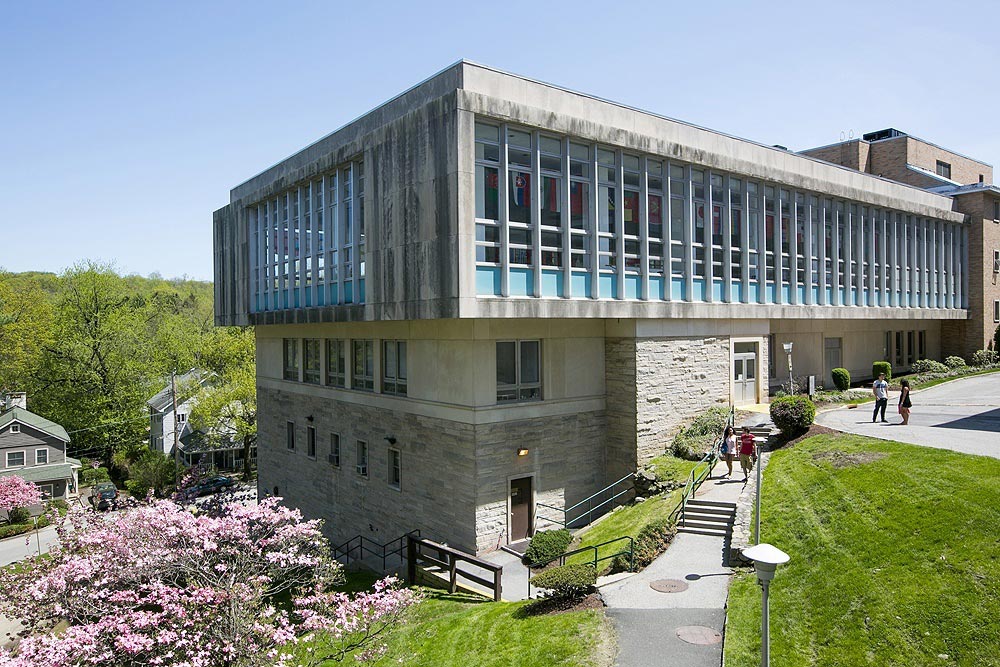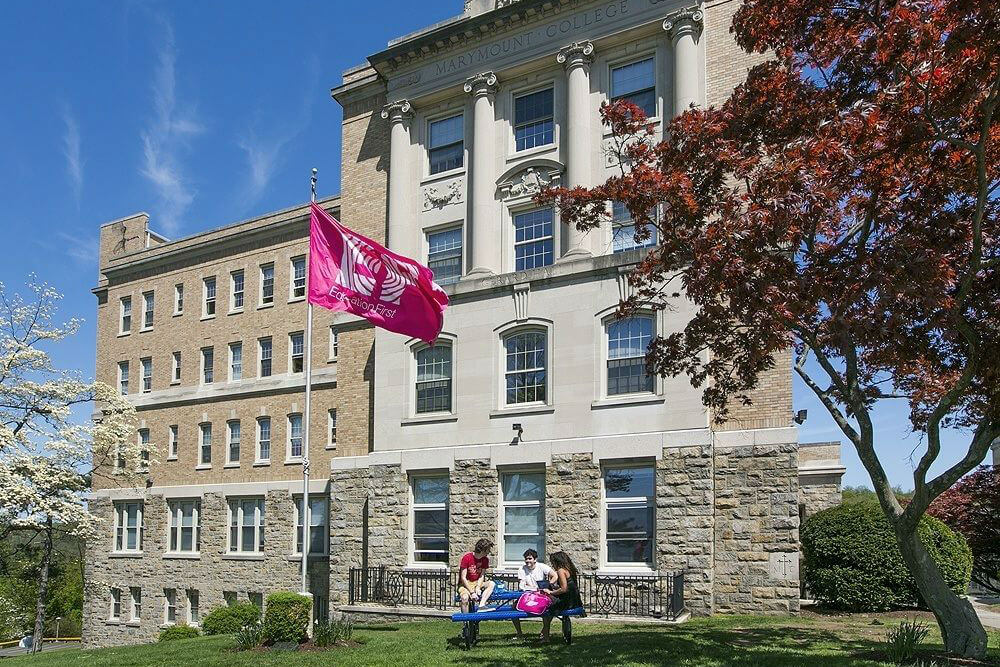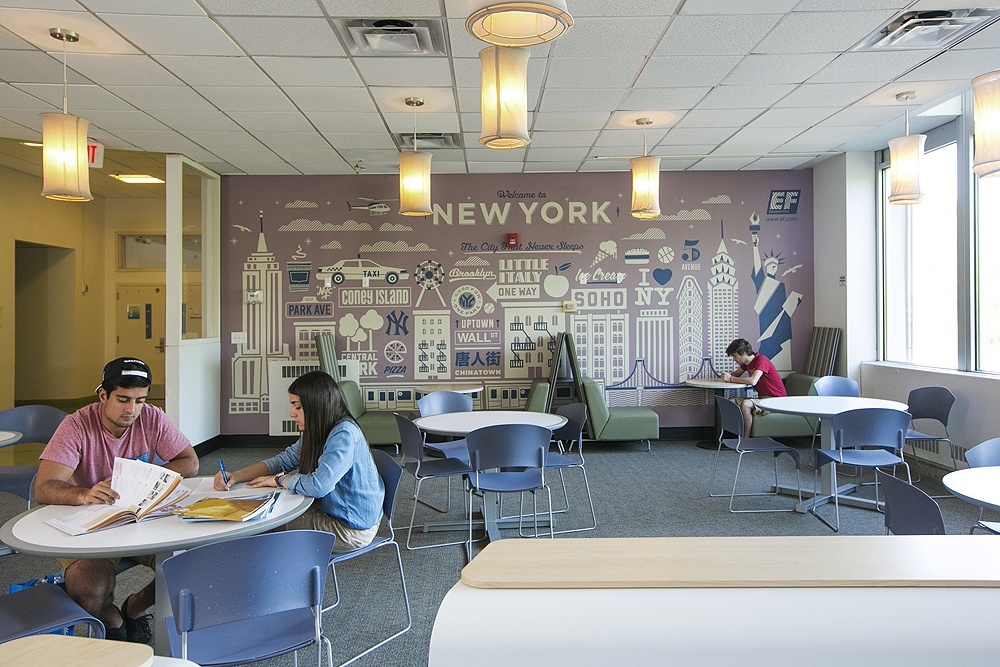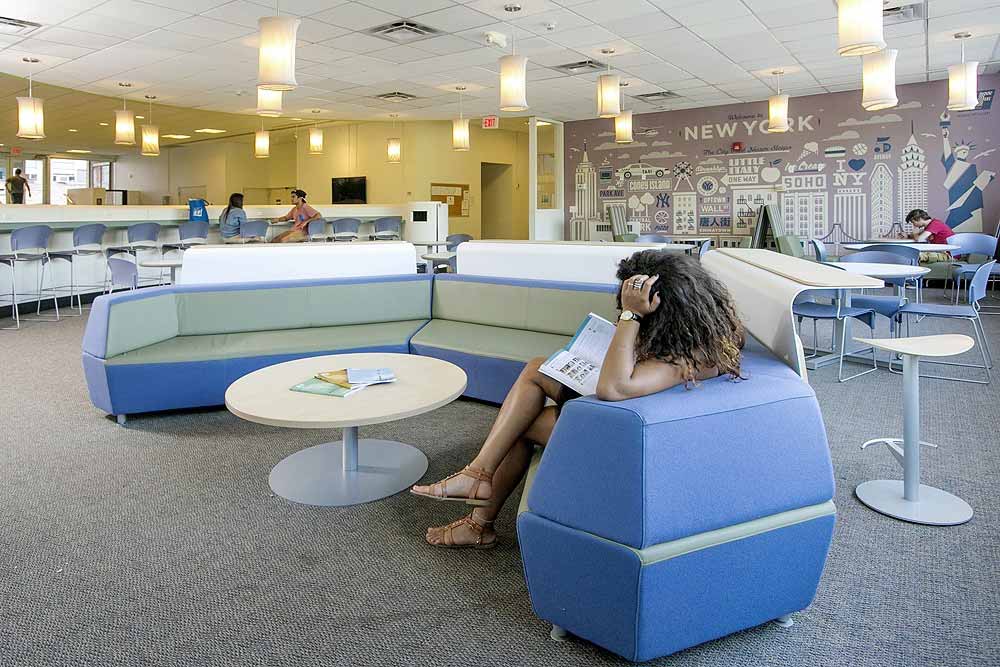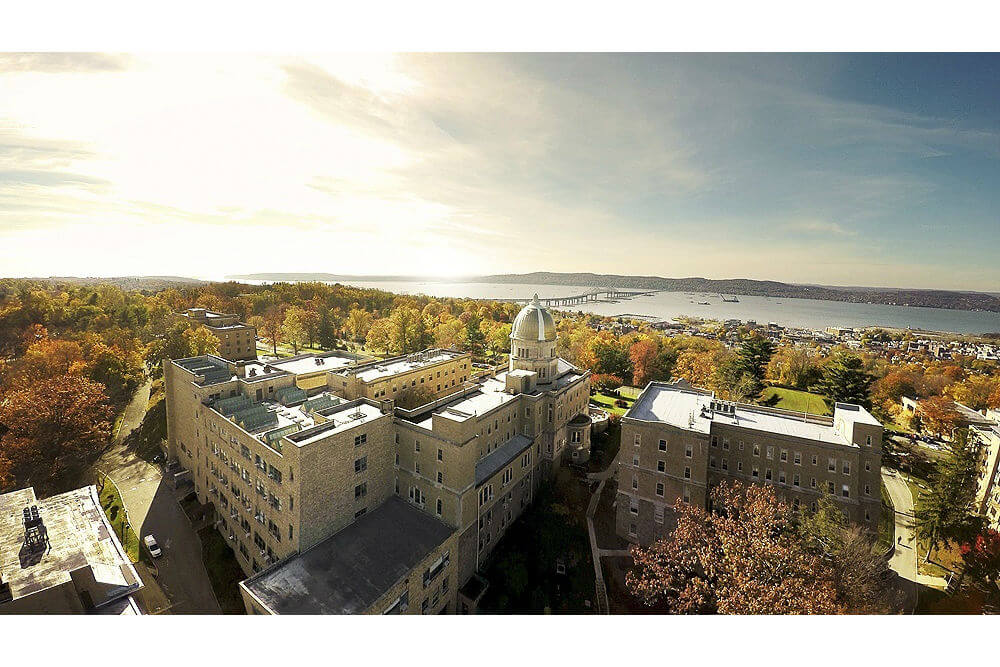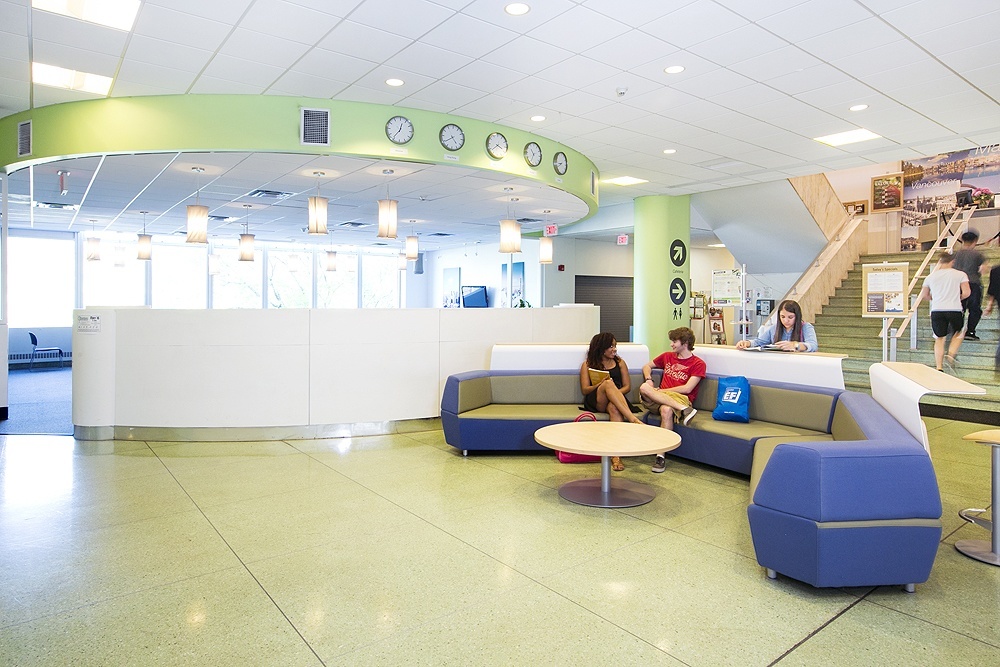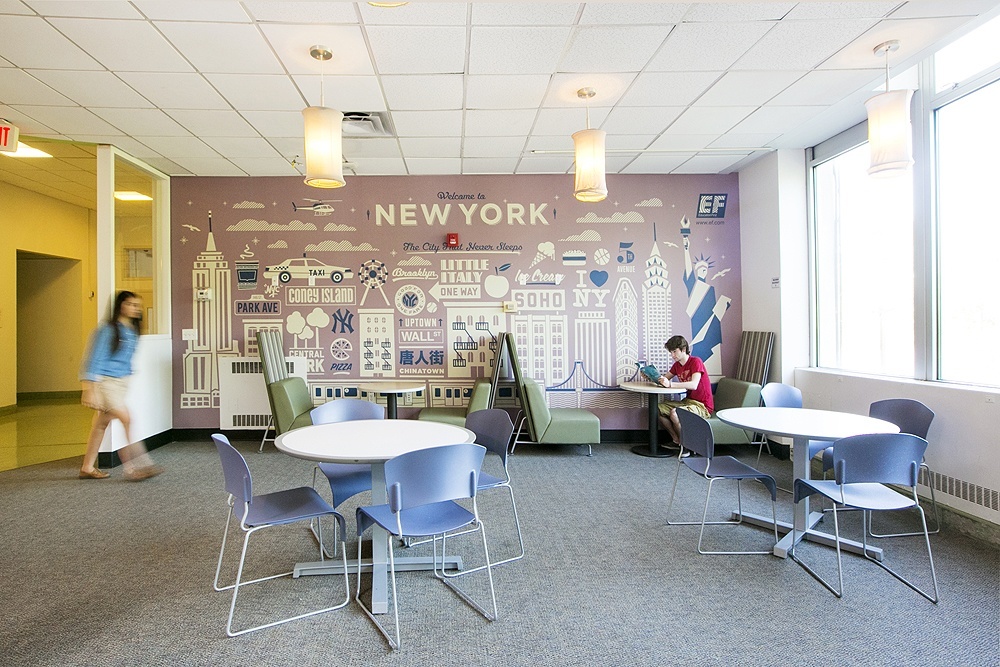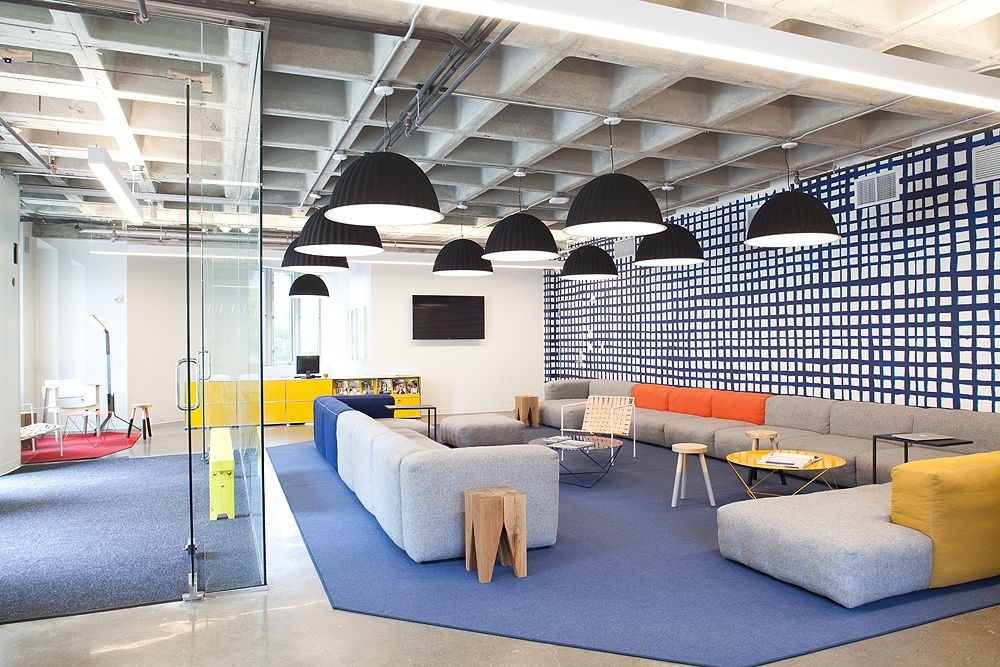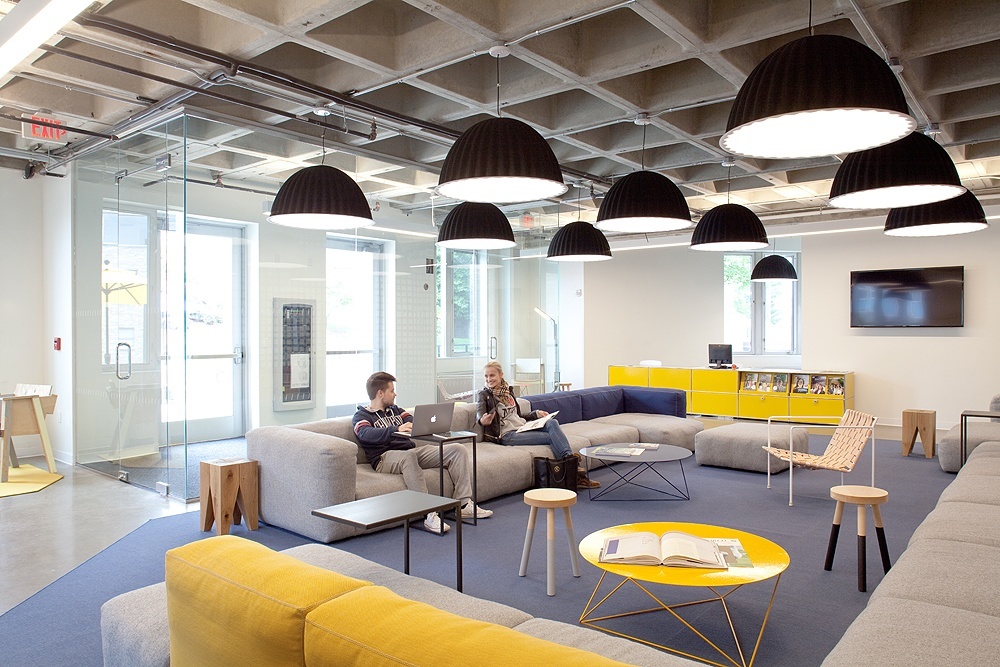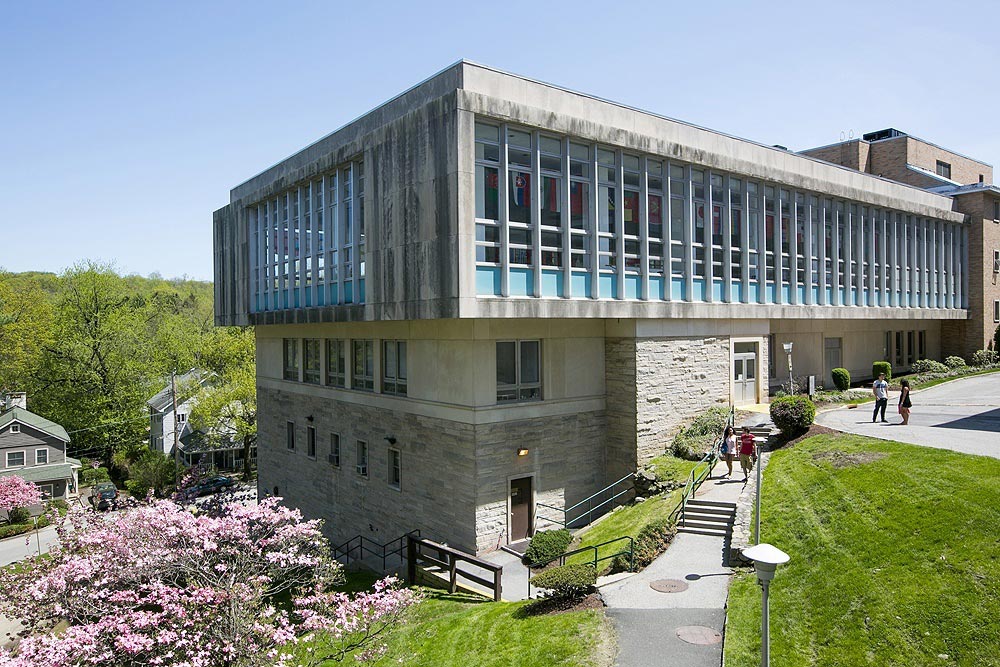 English courses in New York
University preparation & academic programs in New York
English course prices
Included in all English courses in New York
20, 26 or 32 English lessons of 40 minutes per week with EF Efekta™ Learning System
Twin room in EF Homestay or triple/quad room in EF Campus
Breakfast and dinner Monday-Friday and all meals on weekends in EF Homestay or half board at EF Campus
Digital learning media and academic materials
EF SET Placement Test and progress tracker
EF Course Certificate and EF SET Certificate of Achievement
Access to My EF from enrollment
English post-course for up to 6 months in My EF
Free Wi-Fi Internet access at EF School
Additional features available
Flight arrangements
Arrival transfer service from $115
Comprehensive travel & medical insurance coverage from $95
Single from $50/week in EF Homestay
Twin from $150/week or single from $390/week in EF Campus
Activities, sports and excursions at EF group rates
Prices include accommodation.
| Weeks | Basic | General | Intensive | Exam |
| --- | --- | --- | --- | --- |
| 2 wks | $1,990 | $2,090 | $2,290 | |
| 3 wks | $2,985 | $3,135 | $3,435 | |
| 4 wks | $3,980 | $4,180 | $4,580 | |
| 5 wks | $4,975 | $5,225 | $5,725 | |
| 6 wks | $5,970 | $6,270 | $6,870 | |
| 8 wks | $7,960 | $8,360 | $9,160 | |
| 10 wks | $9,760 | $10,240 | $11,220 | $11,320 |
| 12 wks | | $12,120 | $13,280 | $13,400 |
| 16 wks | | $15,880 | $17,400 | $17,560 |
| 20 wks | | $19,640 | $21,520 | $21,720 |
| + 1* wks | | $940 | $1,030 | $1,040 |
| Summer Supplement | | | | $55 |
| EF English for Business, per week | | | | $1,145 |
| EF Volunteer experience program | | | | $9,210 |
| EF Academic Year (9 months) | | | | $19,990 |