Our English school in San Francisco
Our English school in San Francisco is located in a historic building on one of the iconic cable car lines in the city center
Newly-renovated interiors include a spacious student lounge with incredible views of the Golden Gate Bridge and Alcatraz
Sunny classrooms feature the latest learning technology
We organize weekend excursions to Napa Valley, Los Angeles, and Santa Cruz
The English school is walking distance to some of San Francisco's highlights such as Pier 39, Union Square, Ghirardelli Square, and the city beach
Why take an English course in San Francisco with us?
If you're looking for a full-time English course in San Francisco where you can really make concrete progress towards your language learning goals, you're in the right place. Our San Francisco English school is centrally located and modern with a team of experienced teachers dedicated to helping you perfect your English. In addition to general and intensive English courses, you'll find TOEFL preparation courses, English for business, and an English for online marketing advanced diploma program. We also offer semester and year-long academic immersion programs in San Francisco with the option of a volunteer experience.
All our English courses in San Francisco share a few characteristics. They are full-time courses with accommodation, meals, and course materials included in the price. They use technology extensively to personalize your learning experience. They maintain focus on practical communication skills throughout. And last but not least, they guarantee results. If you are already studying in the United States and would like to extend your stay or transfer to our San Francisco English school, get in touch. Visa transfers are simpler than you may think.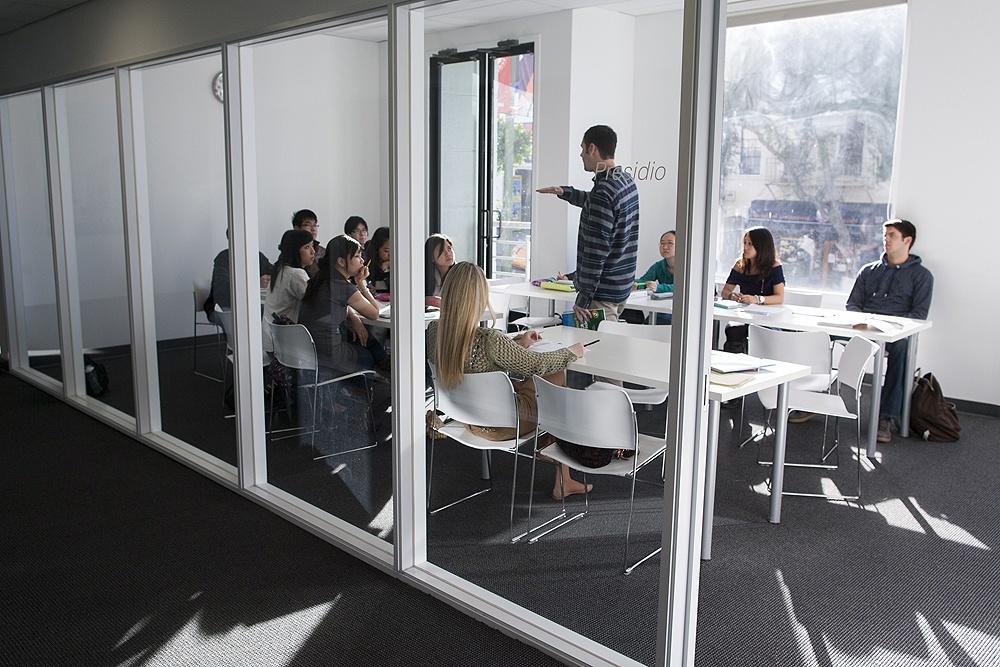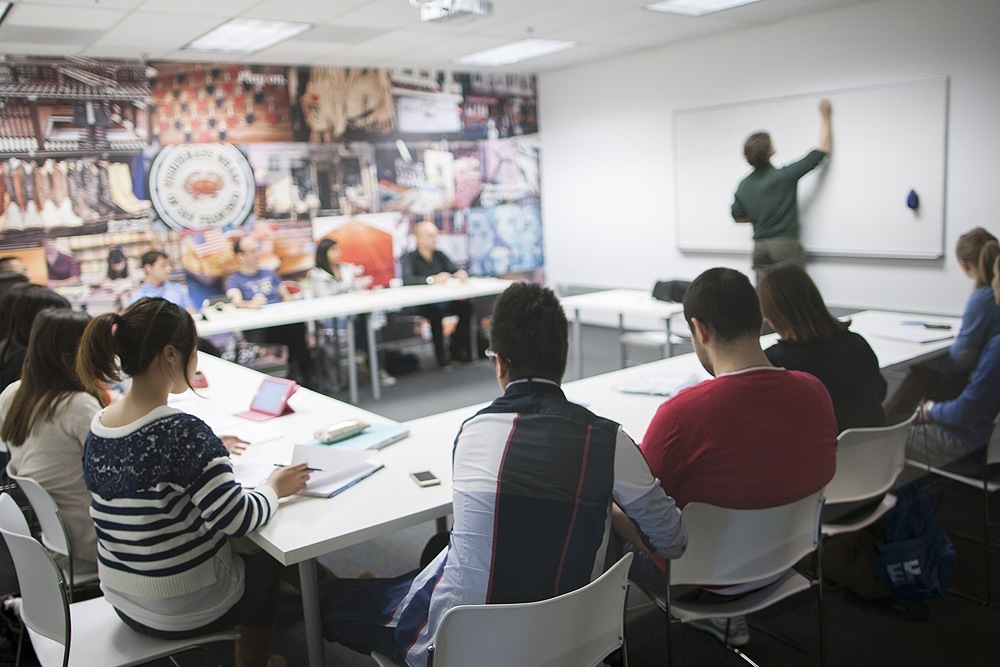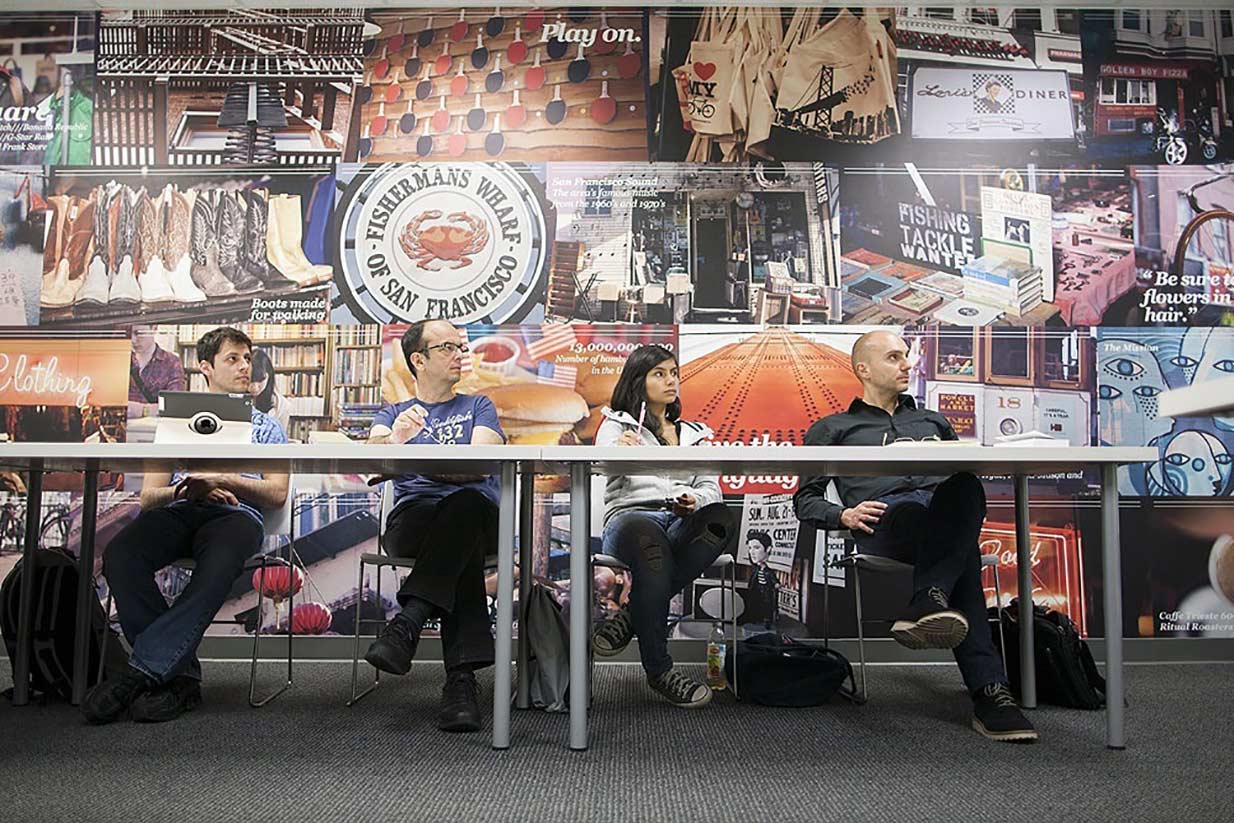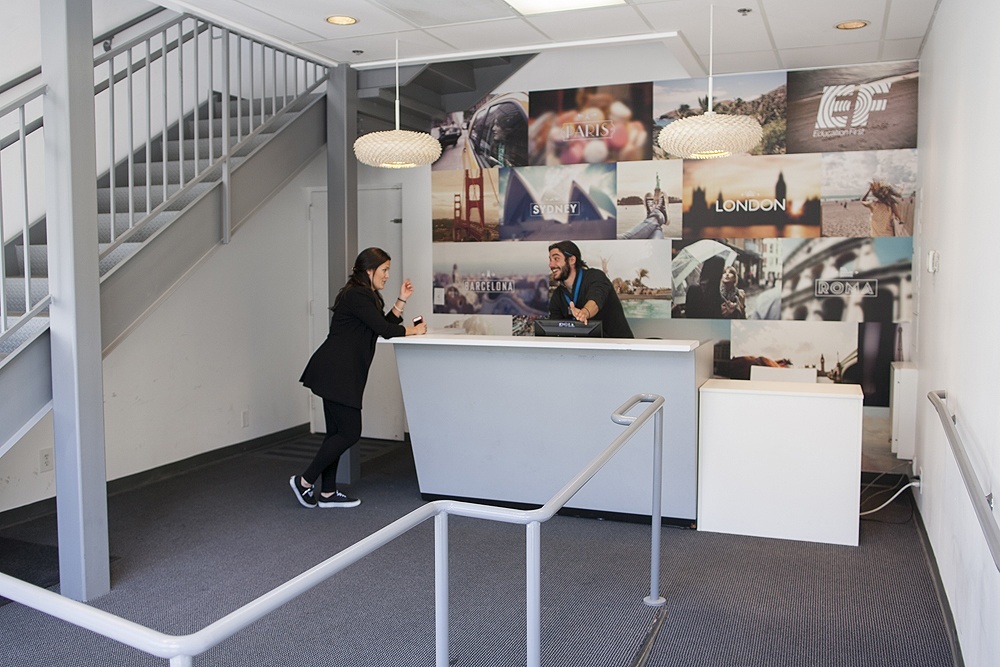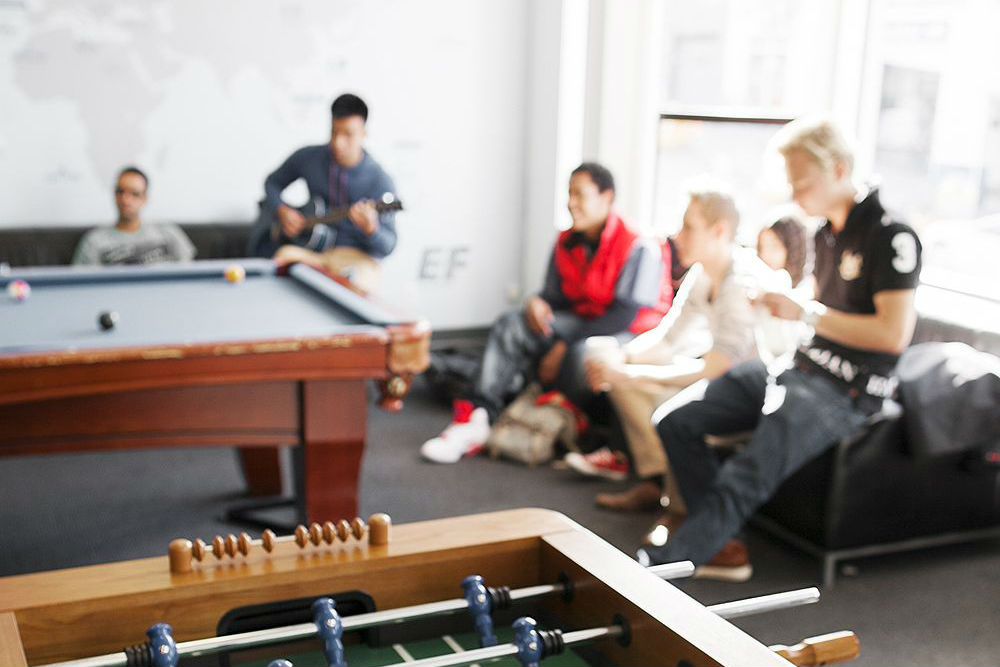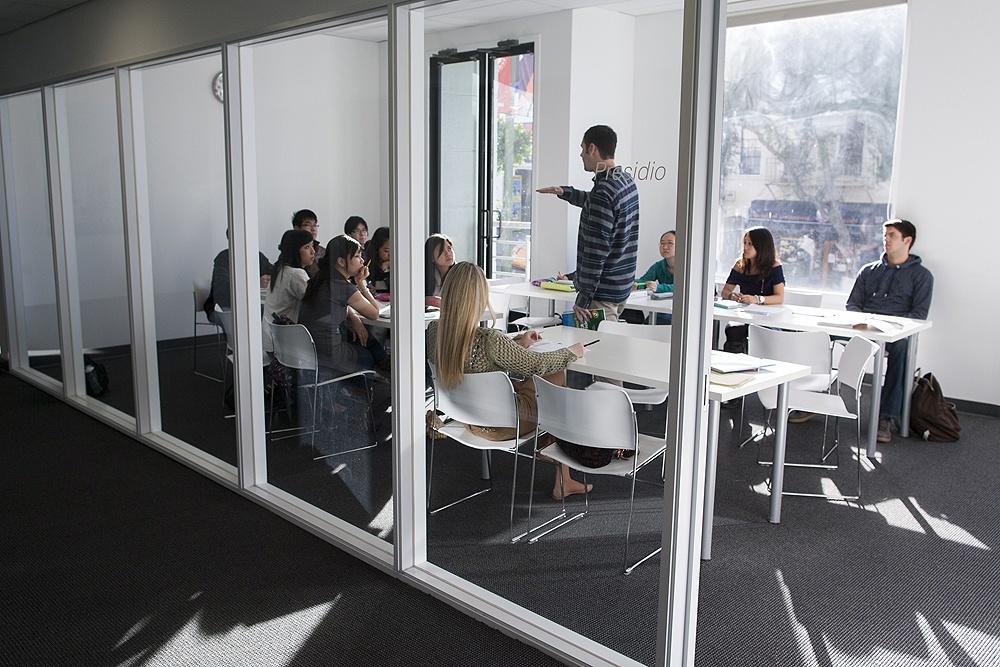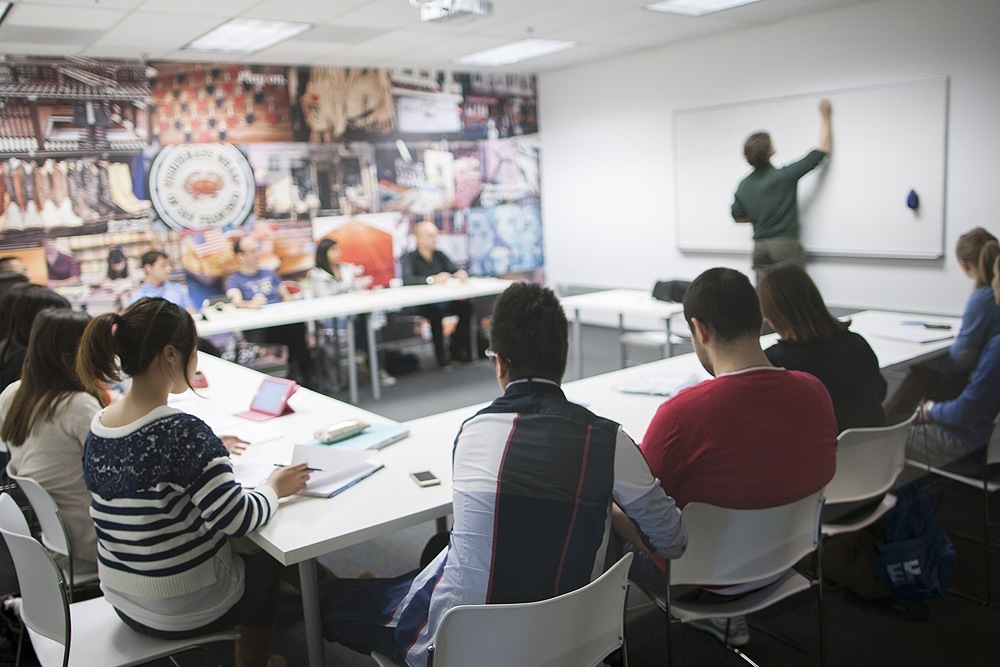 English course prices
Included in all English courses in San Francisco
20, 26 or 32 English lessons of 40 minutes per week with EF Efekta™ Learning System
Twin room in EF Homestay
Breakfast and dinner Monday-Friday and all meals on weekends in EF Homestay
Digital learning media and academic materials
EF SET Placement Test and progress tracker
EF Course Certificate and EF SET Certificate of Achievement
Access to My EF from enrollment
English post-course for up to 6 months in My EF
Free Wi-Fi Internet access at EF School
Additional features available
Flight arrangements
Arrival transfer service from $85
Comprehensive travel & medical insurance coverage from $95
Single from $50/week in EF Homestay
Triple/quad from $110/week or twin from $175/week in EF Residence
Activities, sports and excursions at EF group rates
Prices include accommodation.
| Weeks | Basic | General | Intensive | Exam |
| --- | --- | --- | --- | --- |
| 2 wks | $1,490 | $1,590 | $1,790 | |
| 3 wks | $2,235 | $2,385 | $2,685 | |
| 4 wks | $2,980 | $3,180 | $3,580 | |
| 5 wks | $3,725 | $3,975 | $4,475 | |
| 6 wks | $4,470 | $4,770 | $5,370 | |
| 8 wks | $5,960 | $6,360 | $7,160 | |
| 10 wks | $7,300 | $7,800 | $8,780 | $8,860 |
| 12 wks | | $9,240 | $10,400 | $10,480 |
| 16 wks | | $12,120 | $13,640 | $13,720 |
| 20 wks | | $15,000 | $16,880 | $16,960 |
| + 1* wks | | $720 | $810 | $810 |
| Summer Supplement | | | | $55 |
| EF Mini-Group | | | | $970 |
| EF English for Business, per week | | | | $895 |
| EF Volunteer experience program | | | | $7,210 |
| EF Academic Year (9 months) | | | | $18,990 |